Bologna is known under a lot of names: "the Fat" because of the good food, the "Learned" because of the thousand years old University and of course the "Turreted", for the lots Medieval towers in the city.
The towers are really the city's soul, in fact "the Two Towers" are the city symbols. In Medieval times there were more than 100 towers in Bologna but now only 20 remain to show the ancient glory of the aristocratic families of the area.
The towers were difensive buildings at their origin and their construction was complicated and  could last from 3 to 10 years of work. Each tower could be between 40 and 60 meters high.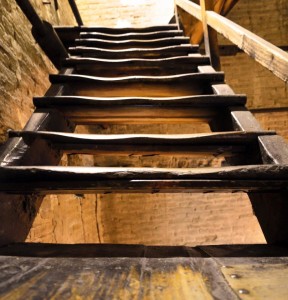 So let's discover the towers in the city!
In piazza Galileo Galilei you can see the Torre degli Agresti and not far, the Torre dei Lapi included in the Palazzo D'Accursio walls.
Around via Altabella you can see the Torre degli Azzoguidi and the Torre Campanaria of S. Pietro cathedral.
In piazza Re Enzo there is the Torre dei Lambertini built above the Palazzo del Podestà.
Walking around Piazza Maggiore you'll see the Torre dell'Arengo and the Torre dell'Orologio.
The Prendiparte tower in via S.Alò is a special location because it hosts a charming one only room B&B and could be the setting for a romantic and intimate wedding celebration on its roof top.
Please download the map for the complete itinerary Itinerario_delle_torri courtesy to the Provincia di Bologna
Immagini via web, Bologna Medievale