Bologna in ancient times was served by lots of water canals used for the community' s everyday activities.
With the arrival of electricity the canals were covered and forgotten. But the canals are always present under streets and buildings. Nowadays it is possible to see the Canale delle Moline, to walk along the Navile and to admire  Aposa stream.
Aposa flows under the ancient Ghetto Ebraico and  it is possible to see it with a guided tour of the underground stream departing  from Piazza San Martino.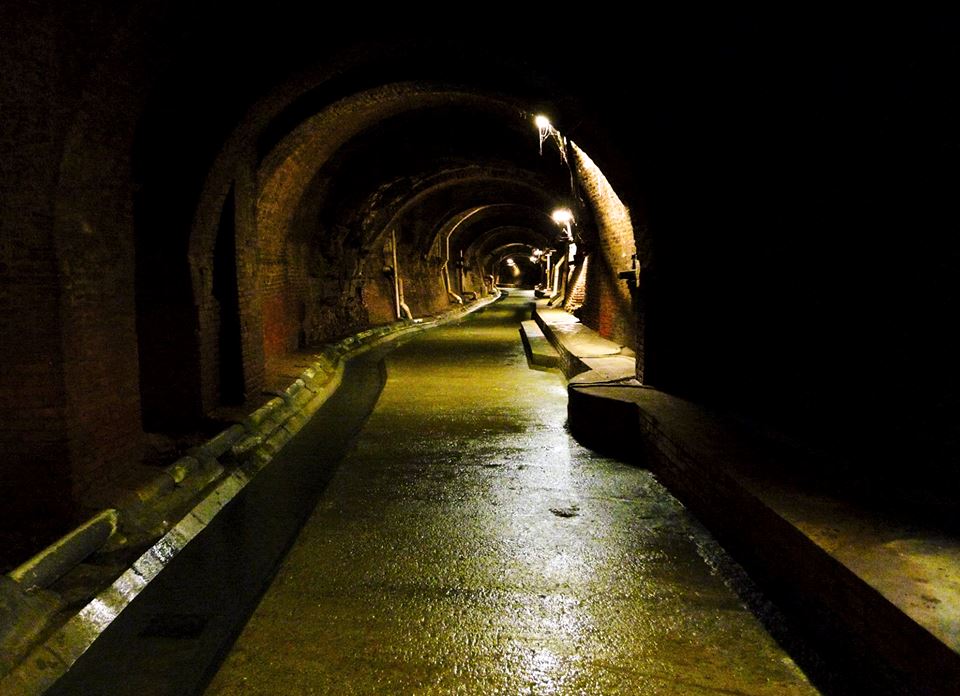 In via Capo di Lucca it is possible to hear the Canale delle Moline and you can see it from via Oberdan or walking through the Terresotto dei Piella and reaching via Piella where you can see the canal from a little evocative window.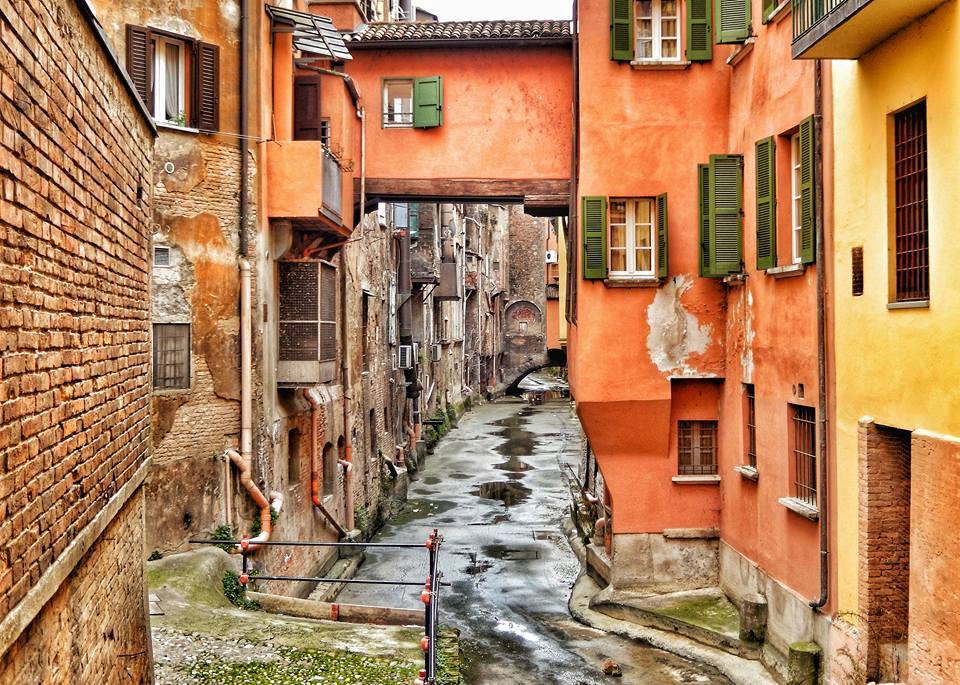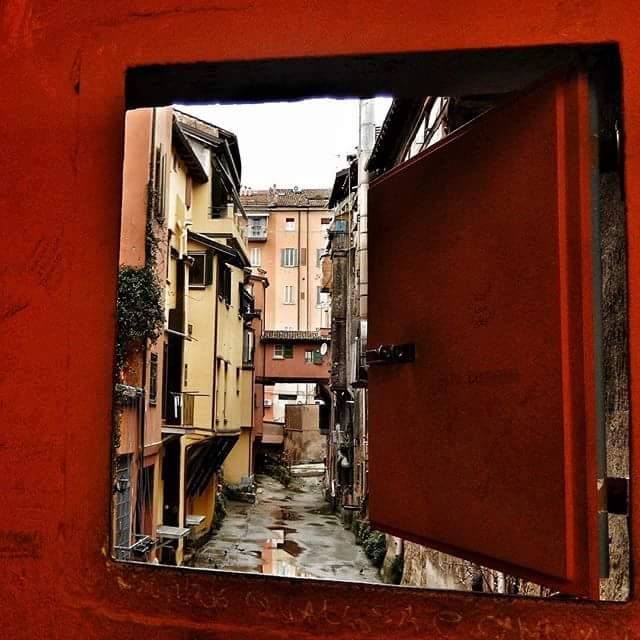 Now we suggest to cover via Righi and via Falegnami and go to the Piazza della Pioggia where you can see one of the four churches dedicated to water: Santa Maria della Pioggia.
Walking through via Riva Reno and Via del Porto you can find via Don Minzoni where  in 1500 was built the port of the city that took advantage from the canal Cavaticcio in the city and from the canal Navile out of the walls (now here we can find the Mambo museum and the Cineteca) .
Going back to via Riva Reno it is possible to reach via della Grada where you can see the Reno river enter the city.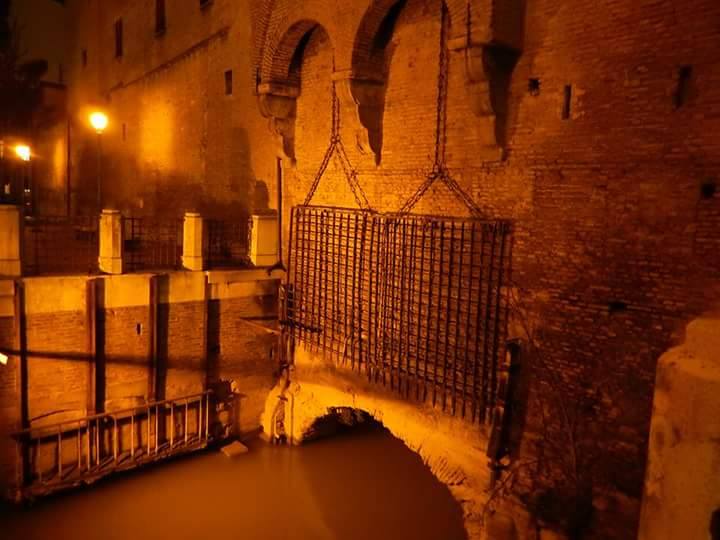 Immagini via web, Bologna Medievale, photo credits Mara Angelini