Do you already know about Bologna and its beautiful surroundings? In any case you can find useful info inside our Bologna quick guide!
Wedding in Bologna: how to get here
By plane
International airport G. Marconi :
http://www.bologna-airport.it/en/travellers.aspx?idC=61676&LN=en-US
The airport offers international connections with the European main cities: Amsterdam, Athens, Barcelona, Berlin, Bordeaux, Bristol, Brussels, Budapest, Cologne, Copenhagen, Dubai, Dublin, Edinburgh, Frankfurt, Lisbon, London, Madrid,  Malta, Munich, Paris, Porto, Prague, Seville, Stockholm,Valencia, Warsaw, Wien and much more.
Also low cost flights are available.
By train
The station of Bologna connects all the Italian cities and a lot of European cities.
From Bologna you can easily reach by train : Venice , Florence, Rome, Milan, Turin, Verona and other Italian art cities and destinations.
Wedding in Bologna : where to stay
Suggested for you in Bologna downtown:
Book your hotel in Bologna directly from here!
Bologna Art Hotels:
4 stars Hotel Commercianti is an enchanting medieval building on the side of Basilica di San Petronio in Piazza Maggiore, a unique location in Bologna. All the rooms are themed with different frescoes or special historical stuffs and furniture. The architecture of each room is extraordinary!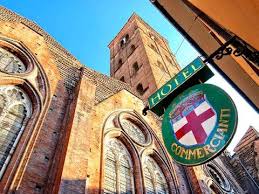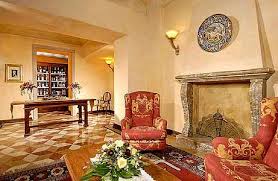 4 stars Hotel Novecento in Viennese Secession Style is located in central Piazza Galileo, design is the key frame for this hotel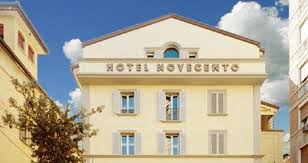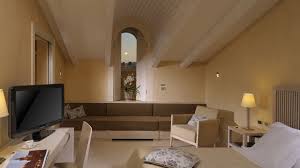 3 stars+ Hotel Orologio is a charming hotel in front of the ancient Clock Tower and the City Hall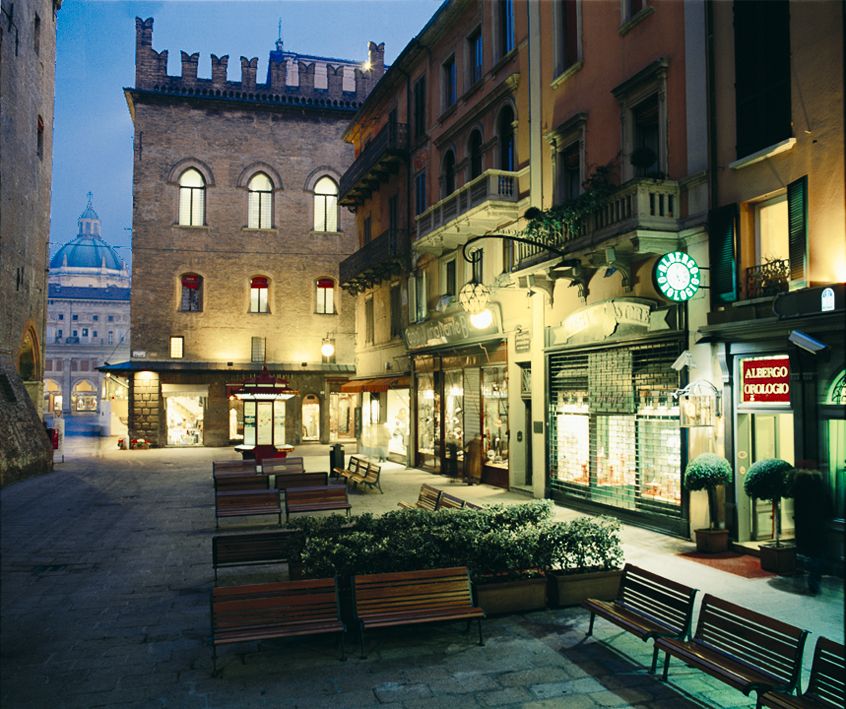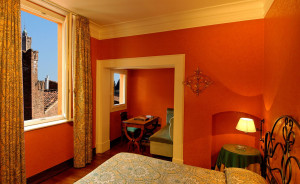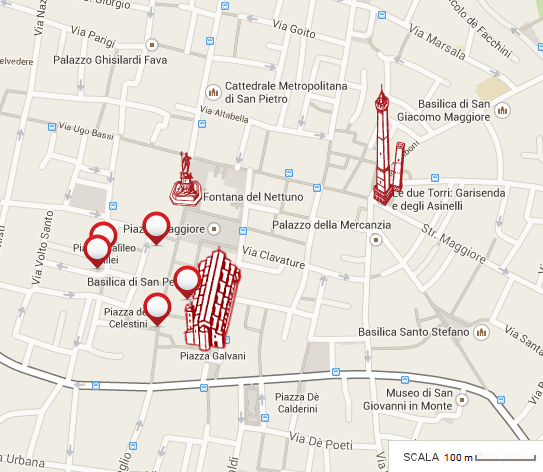 www.bolognarthotels.it
Other Hotels:
Hotel Touring
Boutique Hotel  Il convento dei fiori di seta
www.ilconventodeifioridiseta.com
Charm B&B  Antica Residenza D'azeglio